Media Buying
We focus on the big advertising platforms globally including Google, facebook, Bing, Yahoo and Doubleclick and some other platforms with great inventory, so as to provide our clients with the largest global traffic with great quality. Our clients could choose different form of cooperation basedv on the marketing performance to ultimately achieve the desired advertising effect.
Creative Design
According to the characteristics of the product and its user behavior, we design the advertising angles from certain perspectives that maintaining the original value of the product, and enhancing the product brand awareness and customer loyalty simultaneously.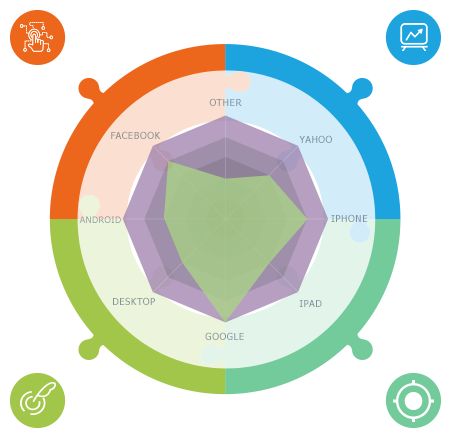 Speed Services
Based on our self-developed data analysis system, optimization system and marketing tools, we could monitor the data in real time and adjust advertising strategies for customers from time to time. To the utmost extent, we save costs for our customers and seek the accurate target groups.
Strategy & Tracking
With our familiarity with the product and sensitivity to the market, we can provide our client with the product marketing strategy in the beginning of our cooperation to help them do product pre-planning and post-performance tracking.